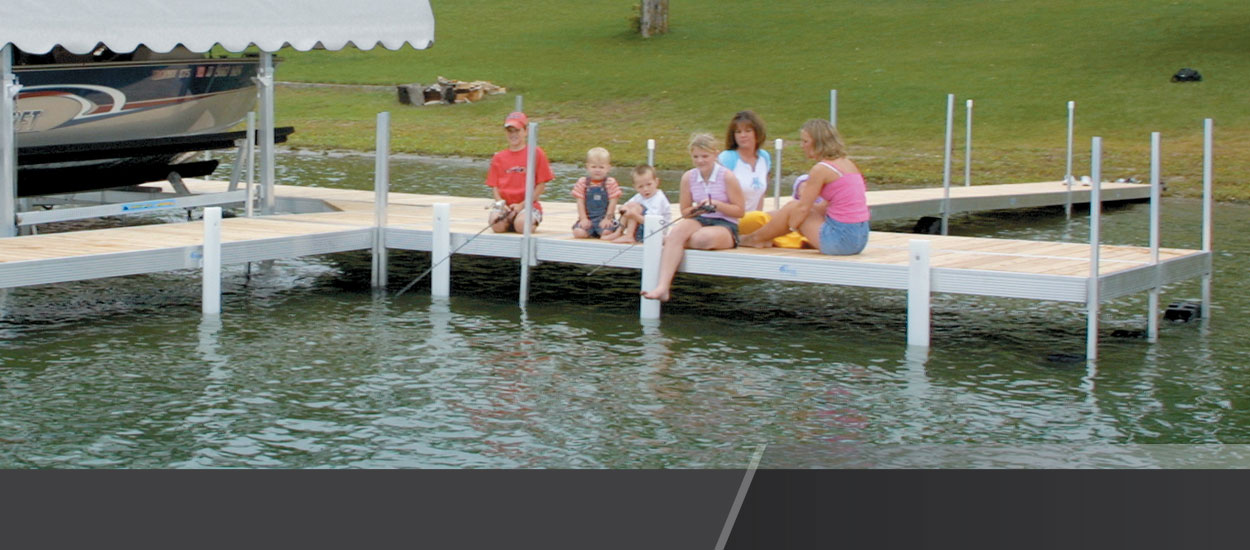 Hewitt Classic Dock offers the great appearance and flexibility of a post and plank dock in a high-strength modular system. The Classic is perfect for people who want to make the most of their recreational time. Large 4' x 8', 4' x 12', 4' x 16' sections mean fewer parts for faster installation. Optional wheel kits are also available to aid placement and removal. Aluminum construction eliminates painting and requires little or no maintenance. Modular design also makes it easy to add on or change the configuration of your dock at any time.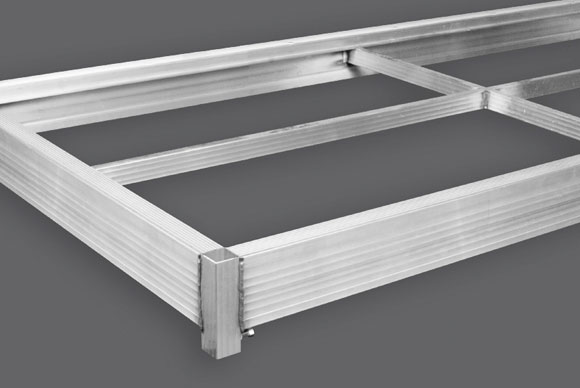 Heavy-Duty Framework
Classic 4' x 8', 4' x 12', and 4' x 16' frame sections are extremely strong yet lightweight. Made from rugged 2" x 5" double-wall extruded aluminum, the frames are reinforced with one center beam and two crossbars. Support poles, pads and fittings are also made from lightweight, corrosion-resistant aluminum.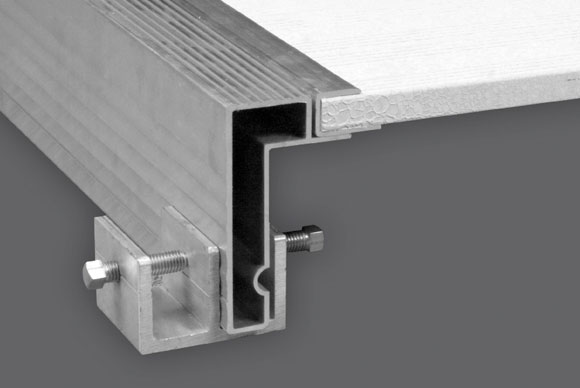 Simplified Assembly
Pre-engineered components make installation a breeze with a 1/2" wrench the only tool needed for assembly. Dock sections are secured and adjusted for height with the turn of a bolt, and the 4' x 4' deck sections simply drop into place – no fasteners needed. For a streamlined appearance, poles may be cut flush with the deck surface.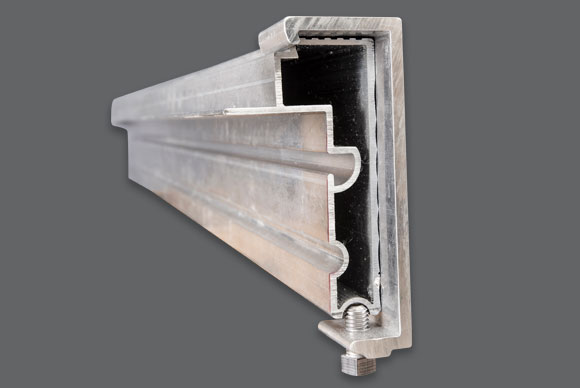 Classic Dock Accessory Plate
Custom aluminum extrusion that allows other accessories to be mounted to the classic dock.