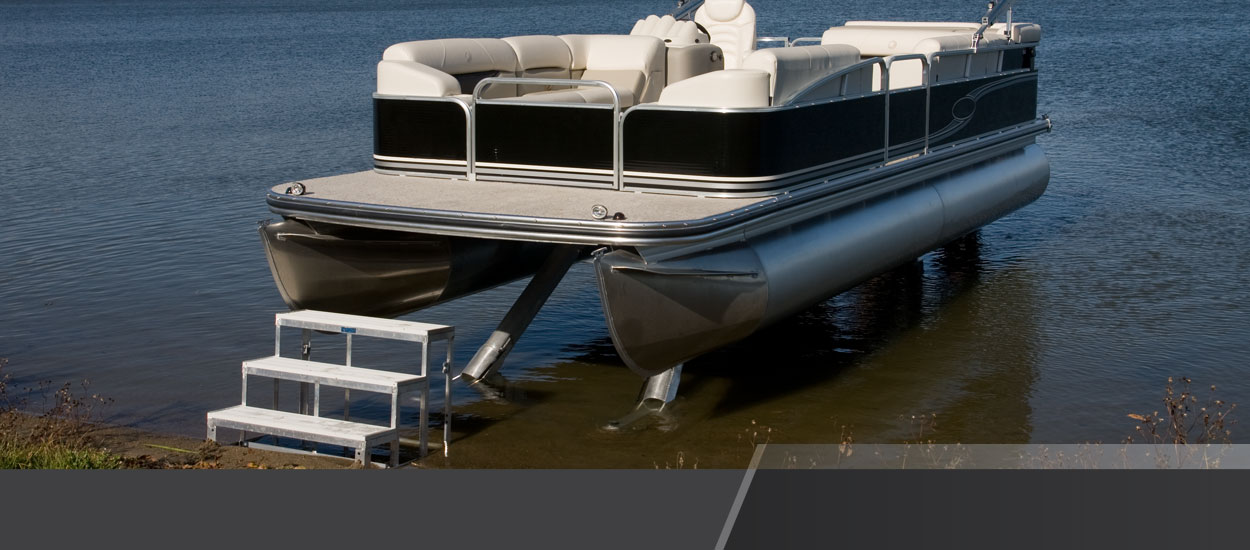 Choose from three different Hydraulic Leg Models
Wide-Base and Straight Legs and Hydraulic Standard Legs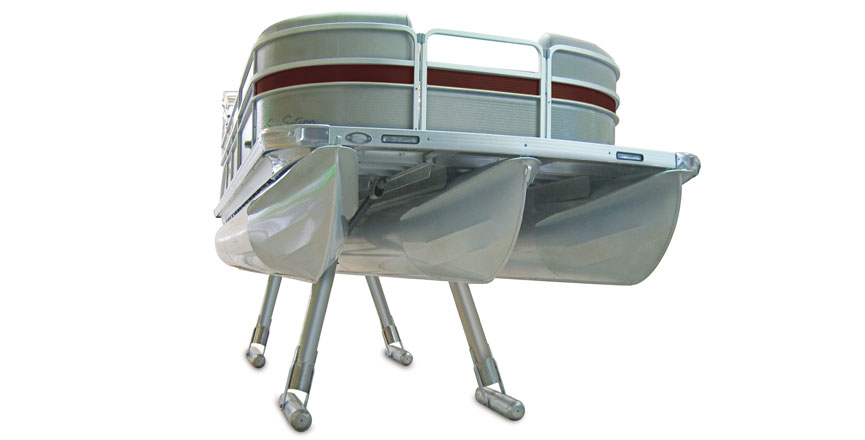 Hydraulic Wide Base Pontoon Legs
Wide-Base and Straight Leg models are identical with one exception. Specially designed angled mounting brackets give these legs the widest base of any on-board lift available today – 72"! That's 24" wider than the nearest competition. This extra width and stability is ideal for twin or triple pontoon boat owners who live or travel in areas of strong winds and rough water.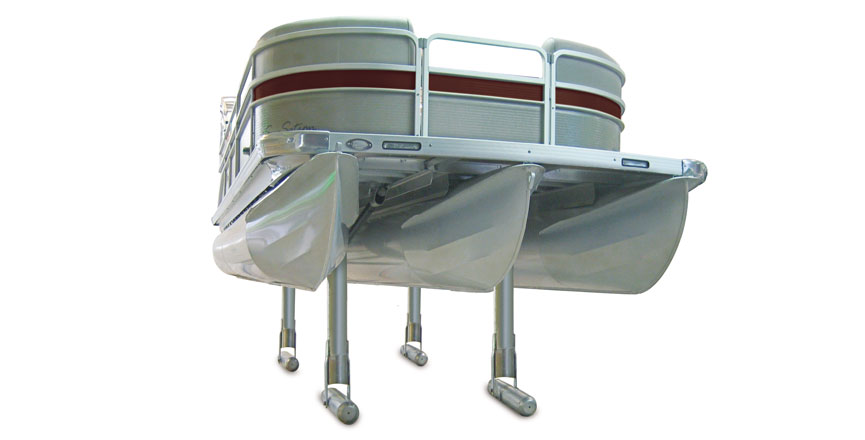 Hydraulic Straight Legs
This model can be used with either twin or triple pontoon boats and uses heavy-duty 6" diameter aluminum tubing for superior strength and greater load carrying capacity. This model features dual synchronized hydraulic pumps front and rear. Each leg is connected to its own pump, providing faster extension and retraction. Front and rear legs can be operated separately to level your boat.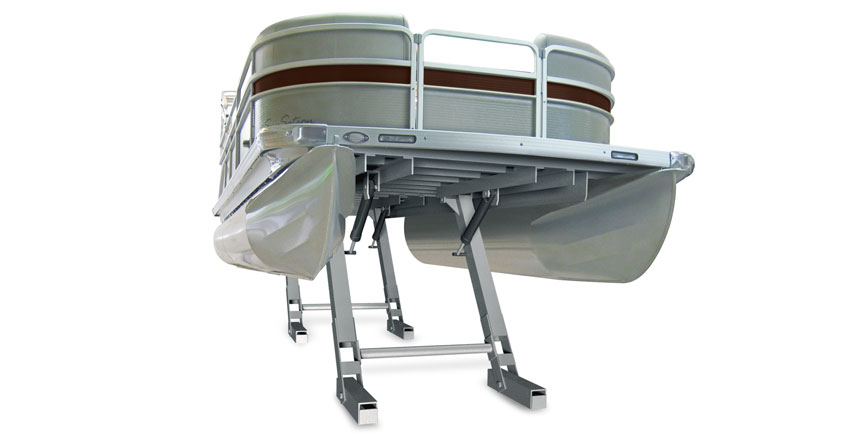 Hydraulic Standard Legs
Hewitt hydraulic Pontoon Legs are available in three models to best match the size, style and operating conditions of your pontoon boat. Like the Hewitt electric system, these models help preserve the appearance and value of your pontoon, eliminate the need to tie off your boat and free up space at your dock. In addition to Hewitt's trademark heavy-duty aluminum construction, these models feature 2" diameter hydraulic cylinders which are 20% stronger than those of competitors. The hydraulic system is powered by a 12V DC pump and uses environmentally friendly, biodegradable fluid.